Football Mystery
Trip Breaks
Covert Football Trips offers football breaks with a TWIST! We've combined a football match experience with the excitement of an international MYSTERY trip – perfect for those who want something a little different and great to take away the pressures of putting your own trip together.
Our Mystery Football Trips can take you to one of eleven European Countries (Austria, Belgium, Czech Republic, France, Germany, Italy, Netherlands, Portugal, Spain, Slovakia or Switzerland) for superb match experiences.  We also have specific packages should you prefer to stick to the "Big 3" (Germany, Italy and Spain).  We will secure you the best seats available (or standing should you wish!) at great matches, amongst superb atmospheres and build an unforgettable experience for you.
Simply choose your preferred weekend for travel, select the package you want based on number of nights and number of matches, and let us do the rest. Your flights, hotels and match tickets will all be taken care of.
Then comes the best bit – we will REVEAL your destination when booked.  You may wish to be aware of this immediately (subject to how far in advance you book) or organise a get-together with everyone on your trip for a sensational revealing!
Mystery Football Breaks are booked by us based on our own experiences. We promise that you won't be disappointed.
The simplest football break can be booked in just a few steps…
BOOK, REVEAL, TRAVEL!
OUR FOOTBALL TRIP PACKAGES
Mystery football trips to Europe's top matches and cities.
Flights, Hotels and Ticket inclusive.
"We've really enjoyed Fortuna Dusseldorf, a Mystery Trip together would be great though!"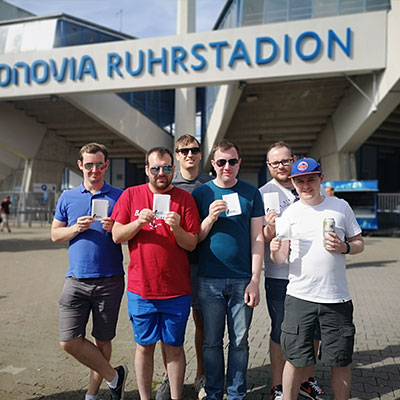 "Love this idea, we're visiting 3 grounds this weekend but this sounds even more fun"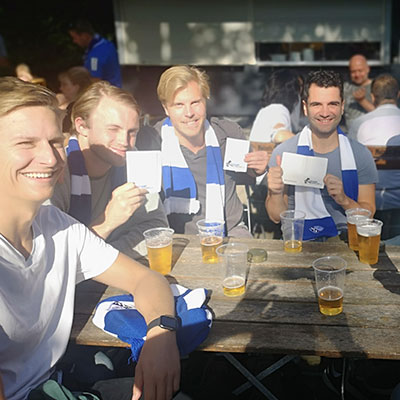 "This could be CRAZY! We want this!!"